A garden drama in five scenes
A little fun with a beneficial insect - Zelus possibly longipes and a blow fly in the family Calliphoridae – likely Lucilia, the green bottle fly: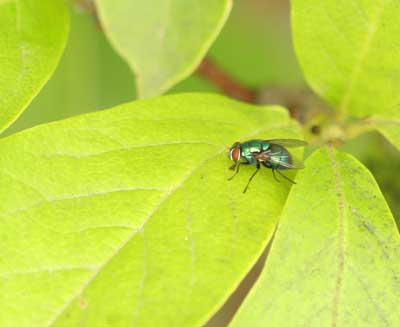 Happy-go-lucky me is enjoying the sunshine between the showers. Tra la la la…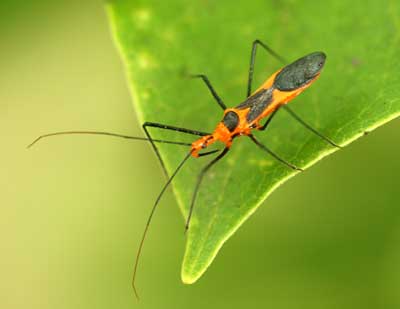 Ha! Show me where the girls are!
Oh boy oh boy, what a tasty meal!
Whatta lucky break! This gal is so busy eating that she doesn't even notice me. That means I won't get eaten!
 
Oh me, oh my! Gotta hurry! Gotta find the perfect place! I'm so full of eggs, I'm apt to burst before I win this race!